The Strong Customer Authentication compliant with PSD2 and eIDAS
Patented for the highest security and easiest user experience
fast to integrate, it turns PSD2 into a business opportunity for banks and issuers.
Also available on Oracle marketplace thanks to Mobysign-Oracle WorldWide Partnership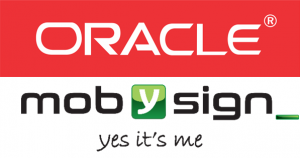 One Time Passwords? Outdated!

SCA (Strong Customer Authentication) must be based on the single transaction data to face man-in-the-middle attacks
Instant Payments, Logins and …

A unified and efficient system for multiple services integrated, including dispositions, orders, document signature and digital identity services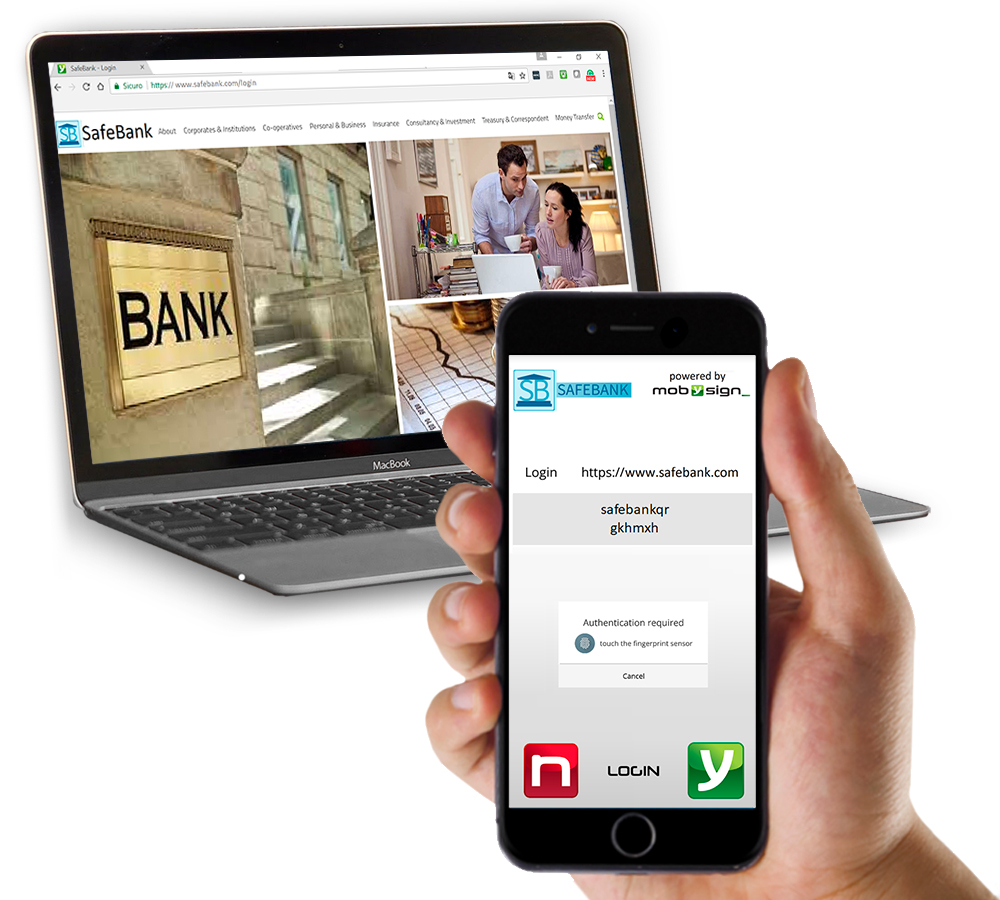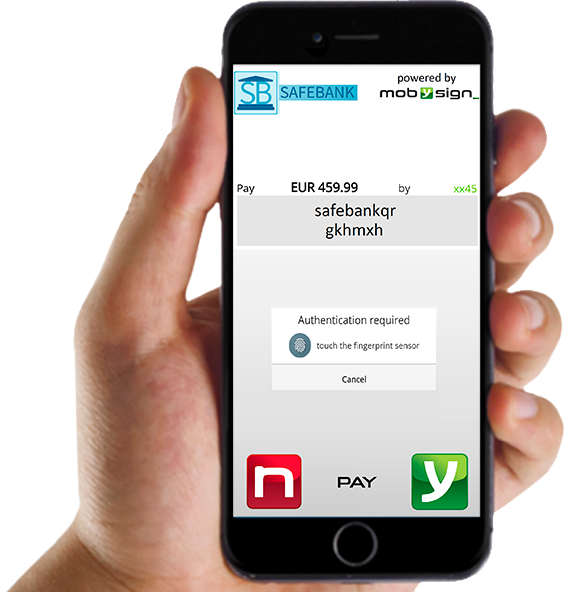 SCA for banks

Retain customers in PSD2 challenges and opportunities. The bank as a pivot in a changing scenario.
Mobile wallet integrated

Optional in the same application or integrated to existing mobile wallets
The safest and most innovative app for payments, logins and dispositions
The single bank authenticates its customers with its servers, located within its own service center. With PKI technology, the user can have a single private key on the smartphone for services of multiple banks with the same app. Alternatively, Mobysign is available in white label mode for any single bank. With Mobysign the authentication code doesn't pass through PISP-AISP systems: Mobysign adopts a SCA which ensures that the authentication code is known only to the bank and not to the TTP. Mobysign guarantees the highest level of a unique and patented security and usability which natively implement Dynamic Linking, PSD2 and RTS requirements in a systemic way.
Mobysign does not transmit any sensitive data on the network and the user has a single PIN or fingerprint to access all services and finalize payments.
The highest security and usability level. Together.
Mobysign PSD2: the benefits for banks
Which are the benefits of adopting mobysign?
avoid expensive hardware purchases
transform SCA from cost to revenues and instant payments from a threat to an opportunity: the bank can take part in an innovative business model that pivots over the relationship between the bank itself and its customers
start the mobile payment business with the highest security level
launch the mobile payment business integrated with credit card circuits, and PSD2 Instant Payments
possibility to be part of an interoperable network for instant payments, where each bank authenticates its customers while retaining their ownership
simplify internal procedures and reduce costs by eliminating paper documents and contracts through the use of digital signatures
differentiate on the market and affirm its own brand
The easiest and most intuitive user experience to retain customers
To face the challenges of the market for PSD2, do not charge technical complexities of new security requirements to your customer user experience!
Mobysign is intuitive, user friendly and natively mobile: in one app there are all elements to simplify payments, logins and transactions to ensure a fluid and intuitive user experience.
Which is the user experience?
the user uses the smartphone, always available to him/her
say goodbye to the OTP keys, which are expensive and uncomfortable
customers no longer have to copy security codes, but for each operation simply use the fingerprint or a unique PIN
the customer uses the smartphone to finalize transactions started from any device, including the same smartphone, but also the PC, ATM, supermarket, shop tills, and more
users do not have to switch from one application to another on the mobile: Mobysign does it automatically
users will not type the amount and beneficiary in the authentication tool, just in the order when needed
users can do transactions really in mobility with a very simple and natively mobile user experience
it's a single tool to also enable secure logins to home and mobile banking
it supports multi-beneficiary money transfers without typing their references into the authentication tool